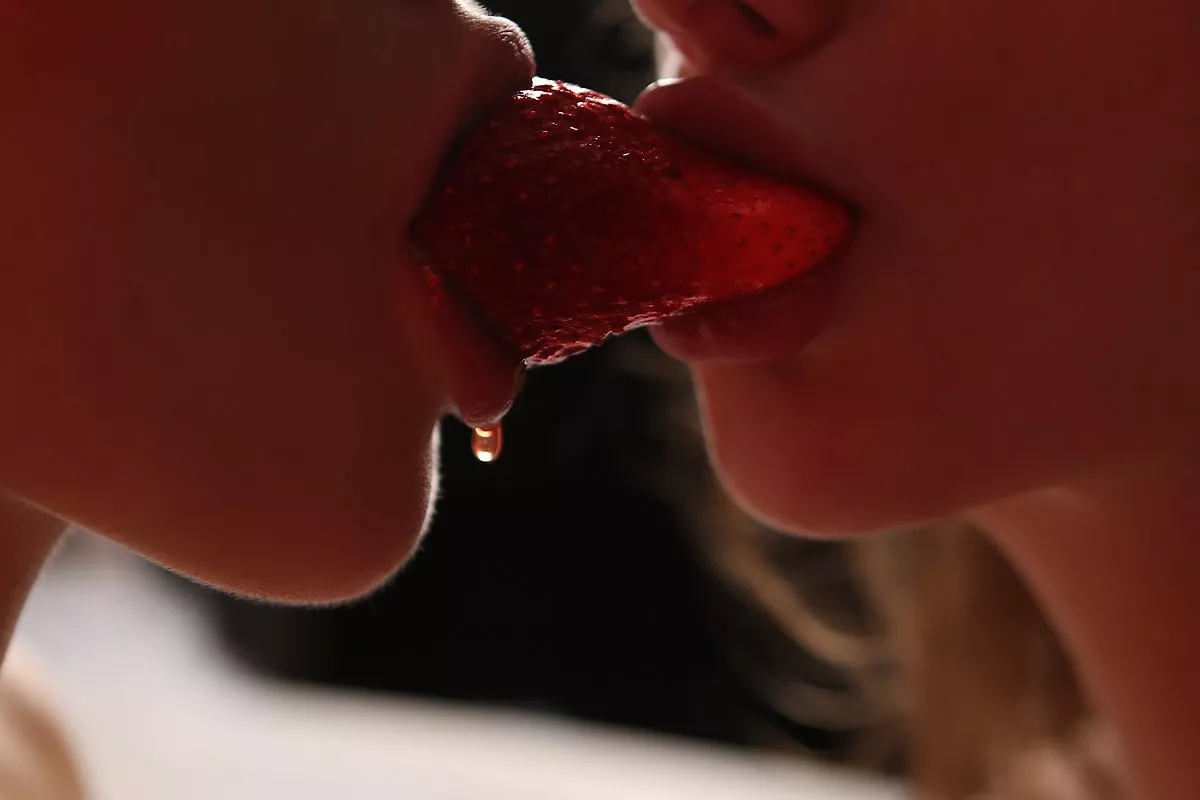 Video about the spa EGOIST
Erotic massage in St. Petersburg - EGOIST salons
Tired of office routine, stress and lack of variety? Come to the Egoist eromassage salons to add vivid emotions and ancient relaxation practices to your life. Everyone will find here something that will bring him boundless pleasure, a flurry of positive emotions, because our services are designed not only for men.
Who are the programs designed for?
For men. You will be surprised, but you can get an unforgettable experience from erotic massage without intimacy. To do this, our masseuses use ancient relaxation techniques along with modern techniques that will immerse you in an atmosphere of passionate languor, peace, and pleasure. You will feel how the light touches of gentle fingers, a velvety belly or a hot girl's chest excite the imagination, lead to indescribable delight.
For women. No one else can compare with a woman in the ability to sensitively respond, anticipate, embody desires for an intimate massage. Our masters will help to reveal to each guest new facets of the sensuality of their body during a sensual erotic ritual that you will not forget.
For couples. Refresh your feelings, get a valuable and unforgettable experience, bring variety to your sex life — all this allows you to experience an erotic massage. EGOIST masseuses know how to kindle a fire that is "extinguished" by daily worries, fatigue and stress.
Eromassage services in St. Petersburg
Choose one of 45 erotic massage programs that are offered in the EGOIST network of St. Petersburg salons. We use ancient relaxation techniques, mixing them with modern procedures, techniques, so that the guest experiences a real delight along with an unforgettable ejaculation.
Want to try something special? We offer a relaxing massage with hot oranges, which will not only lift you to the pinnacle of bliss, but also give you unusual tactile sensations. Treat yourself to spicy caresses, expand your horizons of pleasure.
Our girls practice Thai erotic massage for men, unusual technique "Sakura branch", incredible tantra or sensual yoni massage. You can also treat yourself to amazing sensations during aqua-foam eromassage. These are not all the offers that are available to guests of our erotic salons!
And in the salons of erotic massage you can soak up the spa with a luxurious, friendly masseuse or visit the sauna to relax in a pleasant company.
Professional masseuses of Egoist salons
All services are performed by masseuses who are trained in intimate massage and know everything about how a person works: where are the erogenous zones, how to activate them, and also make the guest experience unforgettable emotions.
All our girls look great, so even the most picky man will like it. Just imagine how a naked elastic body slides over your arms, legs, back or stomach to help you climb to the top of pleasure!
Erotic massage for men in St. Petersburg
Erotic massage originated millennia ago, but even today it continues to give vivid sensations. For a portion of pleasant emotions, you can go to one of the 6 massage parlors for men of the EGOIST network, which are located throughout St. Petersburg. You will definitely find a "premium" salon, which will be easily accessible from anywhere in the city.
All erotic salons work around the clock and seven days a week. Come for positive emotions and relaxation at any time, you can visit us without an appointment, choosing a working master on the spot. In our VIP establishments, great attention is paid to the issues of anonymity and privacy. Therefore, you can be sure that no one will know about your visit to our erotic salons.
The advantages of intimate massage in the network of Egoist salons
The network of VIP salons for men EGOIST offers time surrounded by incredible masseuses.
Enjoy at any time of the day

Each of the six elite salons of the EGOIST network is open around the clock and is ready to receive guests. Choose a convenient location. All apartments are comfortably furnished, set in a piquant mood, carefully processed before each session.

A program for every taste

Add to your life what you lack: bright emotions, spicy caresses or unusual practices. We offer 45 eromassage programs for men, women and couples.

Stunning masseuses

Each of the 100+ girls will delight your eyes with their luxurious forms and seductive movements. You can choose your masseuse on the site where real photos of girls are posted. Each program includes a joint shower with a girl before and after the session.

Loyalty programs

If you use one of the — Silver or Gold status, — you can get up to 30 extra minutes to any erotic massage program you order. And the bonus card «7+1» makes every eighth session in our club free.

Delicate and respectful attitude

In order for the guest to relax and feel comfortable, our VIP lounges maintain a relaxed, comfortable atmosphere. You visit the institution incognito and you can be sure that no one will know about it. We are glad to each of our guests!
Sign up for an eromassage session in St. Petersburg
Signing up for a session in the men's salon is simple. To do this, you just need to choose the right girl on the site by calling us or writing in an online chat. The current prices for services are indicated in the price list on the website.
If you have any questions, just call or email us. The administrator will respond within 2 minutes to guide you according to the current schedule of the girls and help you plan the perfect vacation!
Licenses and certificates for eromassage