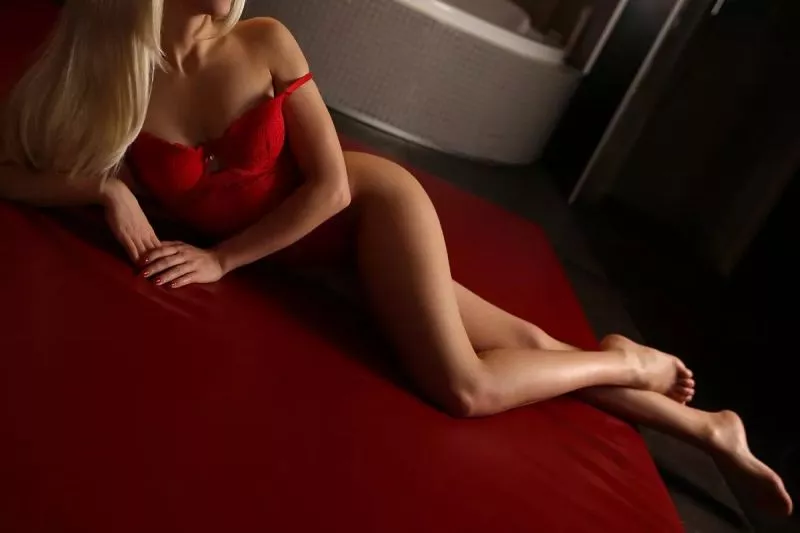 Soap Four Hands
Soapy massage is one of the most unusual and pleasant erotic massage programs in our salon.
Book a session
Prices
Description
Soap massage is one of the most unusual and enjoyable erotic massage programs in our salon. It perfectly combines the cleansing of the soul and body, when the gentle hands of the fatal beauty, centimeter by centimeter, cleanse your body of fatigue, and then other parts of her exquisite camp join them. Soap massage in 4 hands from St. Petersburg is twice as much pleasure from the touch of beautiful nymphs. Immediately two gorgeous beauties will splash with you in the soapy foam, and then their hot wet bodies will begin their delightful dance ...
Book a session
01
6 salons, 24/7
6 erotic massage salons of the EGOIST network in St. Petersburg work for you. We are waiting for you for relaxation and new sensations every day and around the clock!
02
45 erotic programs for men, women, couples
Try what you only dreamed about, but did not dare to bring to life.
03
100+ gorgeous masseuses
Each of our girls looks stunning. The photos of the masters on the site are 100% real, with light retouching. A joint shower with a masseuse before and after the session is included in the program.
04
Certificates with 20% discount
Get certificates from EGOIST for erotic programs from 1.5–2 hours with a 20% discount. The promotion is available in all stores of the network.
05
Up to 30 bonus minutes for free
Loyalty program for guests: "Hand of friendship", "Silver" or "Gold status" to get up to 30 minutes to the selected program. And with the bonus card "7 + 1" every eighth session will be a gift.
06
Warm and respectful attitude
The main task of the elite salon is to help the guest to relax, get physical and emotional relaxation in a safe space.
Reviews
Sabrina you are just space! And that's it. How I want to be under your gentle hands again. Now only to you!

administrator's response
Thank you! See you soon!
Additions to the program Soap Four Hands
Our Masseuses
Soap massage in 4 hands St. Petersburg: twice as much foamy pleasure.
Soap erotic massage in 4 hands is a great way to get rid of all worries and reboot, giving yourself a pleasant evening of relaxation and pleasure. By signing up for a soap erotic session in 4 hands, you will get a sea of ​​pleasant impressions that you will want to repeat very soon ...
What is special about 4 hands soap massage?
Even a regular soap massage is definitely worth trying, and the double pleasure is definitely worth your special attention! Soap massage in 4 hands from St. Petersburg is an incredible experience, and here's why:
Soap erotic massage in 4 hands is carried out by two beauties at once. Immediately two charming nymphs will gently caress your body, cleansing it with a scrub and the most gentle foam. Well-coordinated movements will make you forget about everything. At some point it will seem to you that the masseuse is one: their movements are so synchronized! But a short glance at the lovely ladies will be enough to be convinced of the opposite: they will be happy to demonstrate to you all the advantages of two girls at your service ...
Soap erotic session in 4 hands is two tender female bodies at once sliding over you in soap suds. From vivid sensations you will quickly lose your head. Try to guess which of the beauties glides over your body with a sweet hip, and which one - with a tender tummy ...
During this procedure, a mild coffee scrub is applied. In addition to cleansing with foam, scrubbing the whole body allows you to cleanse the skin of keratinized particles, saturate with useful microelements. In addition, scrubbing has a beneficial effect on mood, improves circulation and restores healthy sleep.
Soap massage from two charming masseuses is strictly indicated for every man. If you are tired, stressed, understand that you urgently need to reboot and have a good rest - a soap massage in 4 hands from St. Petersburg in our salon is created for you! In one session, we combined a full-fledged SPA procedure that will cleanse your body, help you relax and relieve accumulated tension, and an unusual erotic massage, in which beautiful girls use their whole body, and not just magic hands ... Millimeter by millimeter, two at once incredible beauties will caress your body, turning it into one erogenous zone, affectionately and playfully touching you with their gorgeous forms, slippery with aromatic foam ... An incredible tantric practice at the end will give you a stunning release from the accumulated tension, and you will feel like a completely different person ...
How to sign up for a 4-handed soap erotic session?
In our salon, many procedures are performed by one or two masseuses, and soap massage is no exception. Soap erotic massage in 4 hands requires a special level of professionalism from girls, so you should think about the choice of beauties in advance.
Each girl has her own special skills and signature sessions. In a special section of our website, we have collected profiles of all our masseuses, and you can pre-select those who are fluent in the 4-hand massage technique. This will allow you to fully enjoy the performance, developed especially for you, because a soap erotic session in 4 hands is also wonderful because girls can caress each other while you relax from caresses ...
Why is it better to choose girls in advance? Of course, you can come to us at any time, because we work around the clock and seven days a week, but in this case you will have to choose from those who work at a particular moment. Having made a choice in advance, you will definitely get at your service the very nymphs who can give you true pleasure.
Signing up for a massage session is very simple: just click on the corresponding button in the profile of the girl you are interested in. You can also contact us by phone or write in chat: we are always online, and we are happy to answer any questions you may have!